SURYA WHITE GOLD PINK SAPPHIRE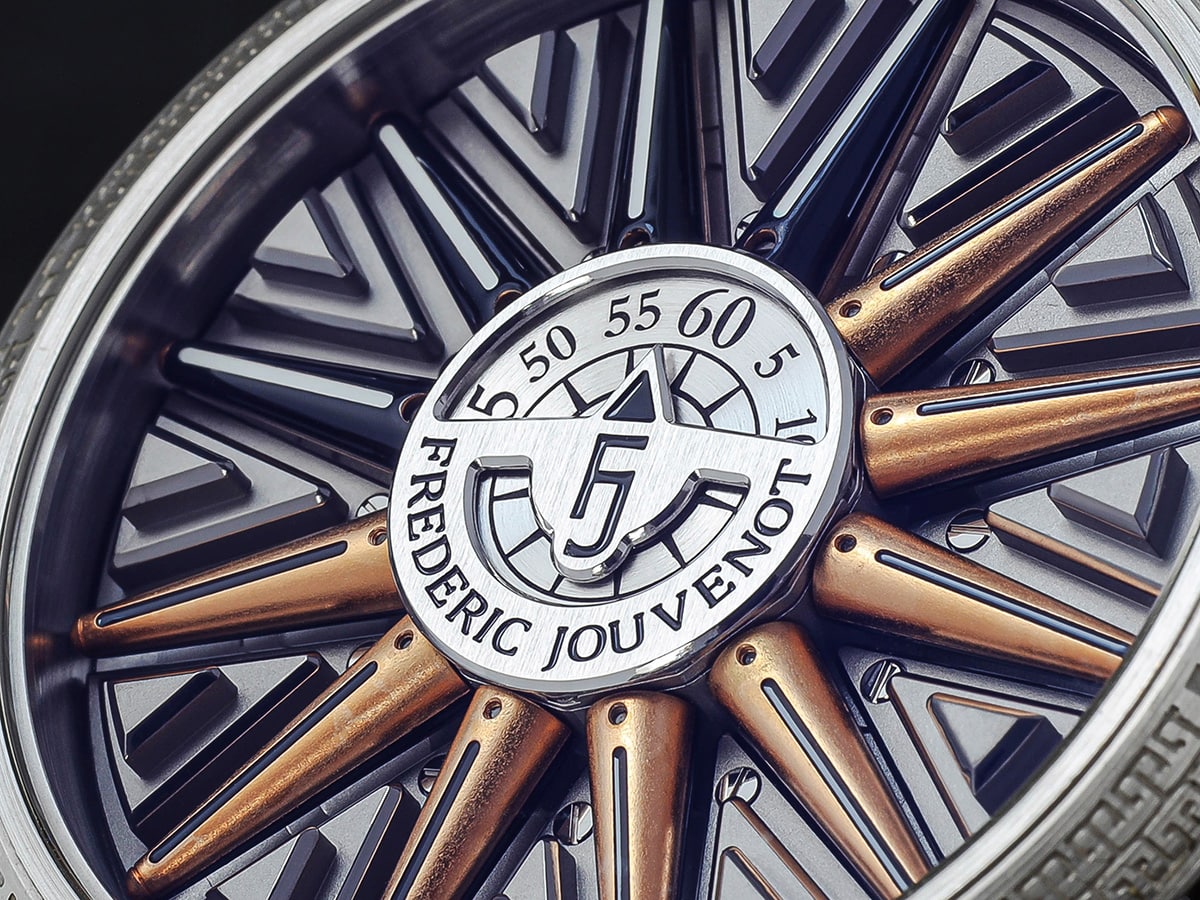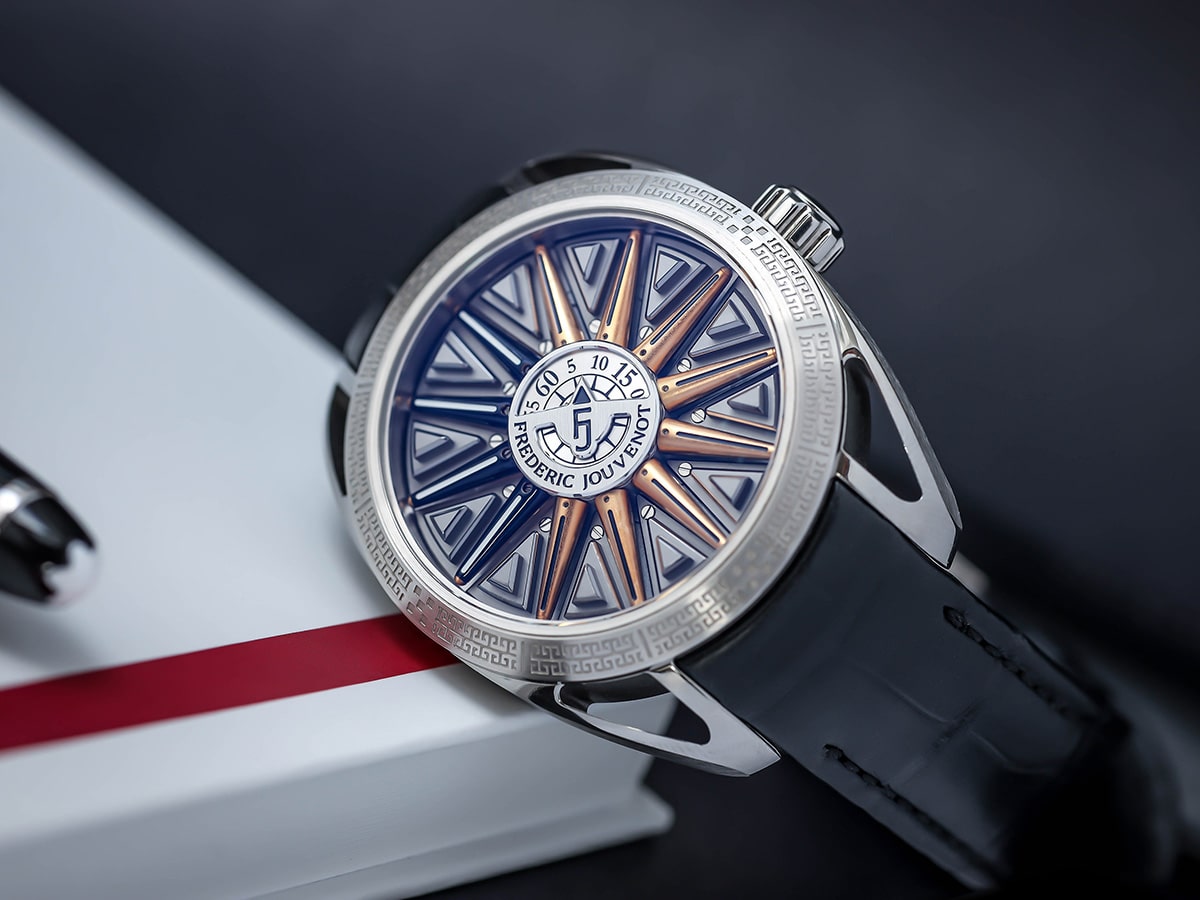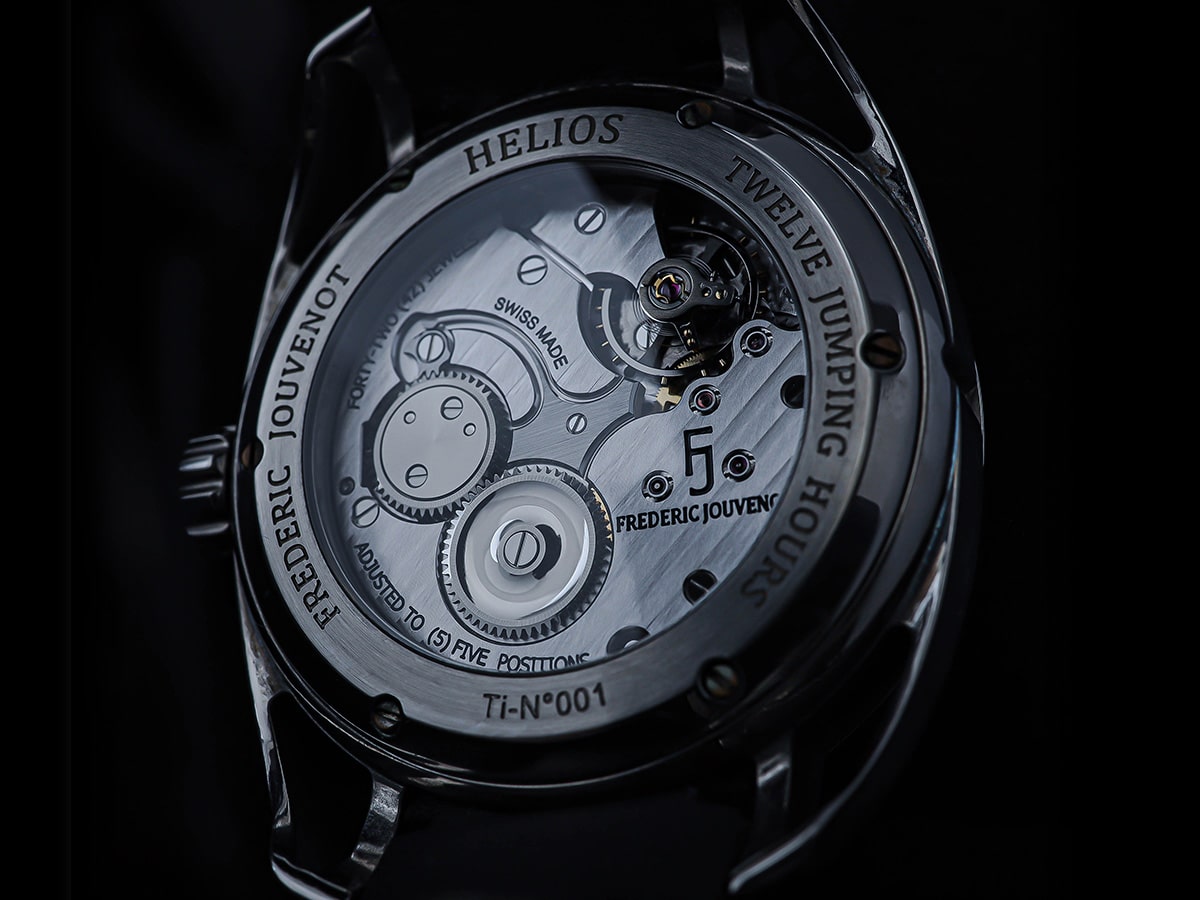 An Innovative Time display, playing with light and shade
Independent Watchmaker Frederic Jouvenot takes inspiration in the intimate play between light and darkness, unveiling the first mechanical sundial thanks to a very complex and patented jumping-hour complication.
A hundred components are found inside the heart of the sun, a micro-technology prowess measuring 12 mm in diameter and 5 mm in height.
A true Haute Horlogerie Work-of-art, nominated to the Grand Prix d'Horlogerie de Genève and winner of several Fine Watchmaking Awards.